Stay tuned to this Web Site for updates
on the plans for exhibiting and running Sonic Wind!
---
We'll let you know when and where we plan on running Sonic Wind next winter.

---
We have 2 styles of T-shirts for sale!
Be part of the Sonic Wind project.
........ ............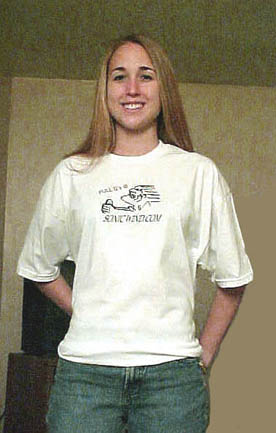 Style A T-shirt Style B T-shirt
Style "A" T-shirts are available with either red or green lettering on a black shirt. Style"B" available in white only. Prices are just $15.00 plus $2.00shipping and handling. Sizes small to triple-X. All proceeds will go towards the Sonic Wind Project.
For additional information on Sonic Wind or to purchase a T-shirt please contact:
High Stakes Enterprises
25232 Skyline Drive - Apple Valley, CA 92308 - (760)247-2423